Banishing the dirty old bus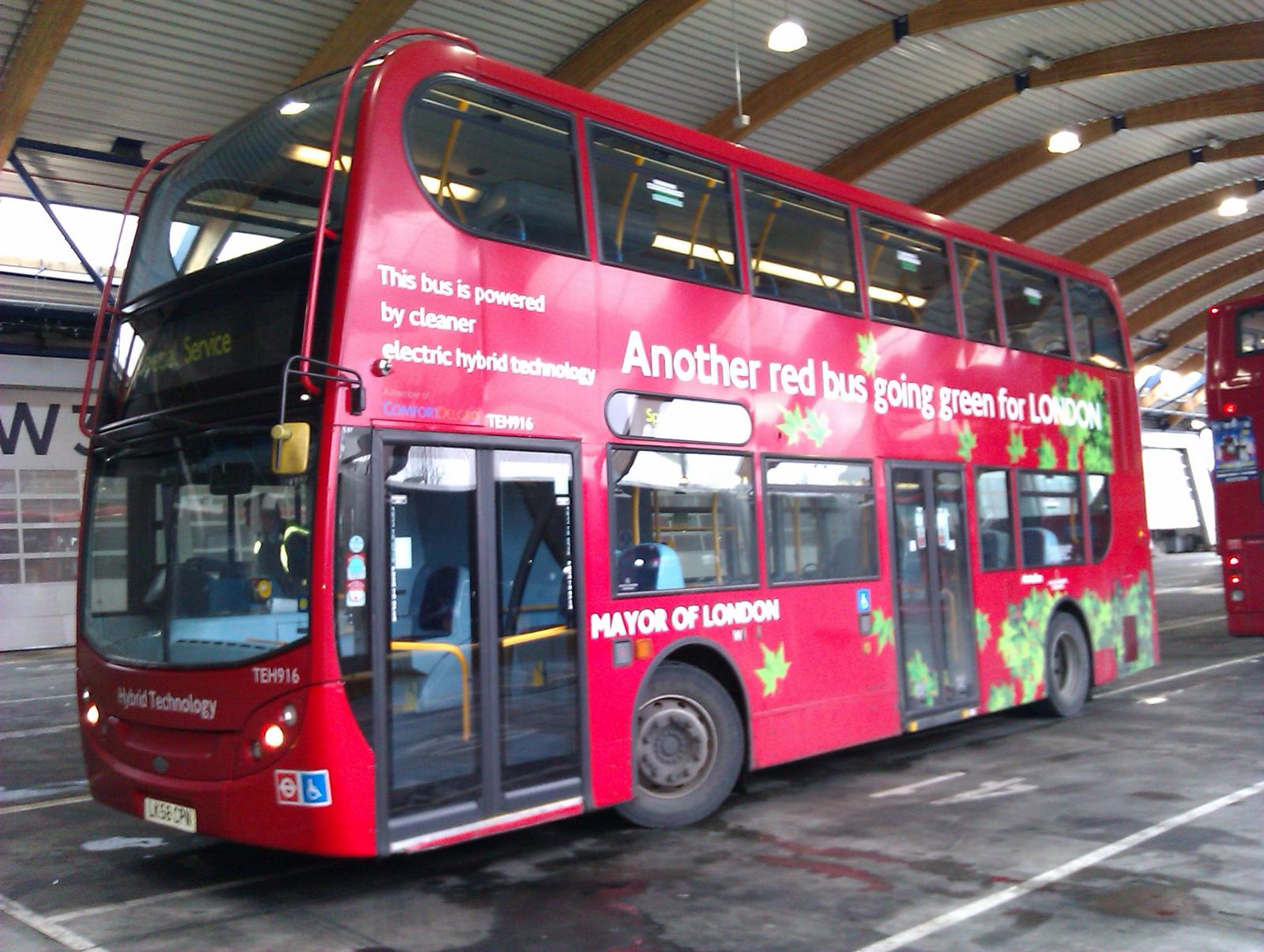 PTEs visited West Ham bus garage to find out more about TfL's hybrid bus trials
When we promote buses as a greener alternative to car travel, we are increasingly aware of the ageing, dirty bus lurking in the corner of the room, spluttering out toxic emissions and spewing particulate matter every which way – undermining our arguments at every turn. We all agree that if we are to maintain the high ground over the car, these buses have to go, and they have to go as quickly as possible. The imperative is hastened by the fact that it's intrinsically easier to green small light vehicles like cars than it is large heavy vehicles like buses and HGVs and that politicians of every stripe see plug-in cars as a relatively pain free way of going green without alienating the CBI or the voters. The fact remains, however, that electric cars and the like may make driving kinder to the environment but they don't require people to make the fundamental lifestyle adjustments that are required if we are serious about tackling climate change (living more locally, for example). They also do nothing to reduce congestion on our roads which costs nearly £11bn annually in our urban areas alone. In these areas the bus wins hands down and, with the phasing out of older models and greater use of new, greener technology, it has the opportunity to firmly cement its environmental credentials.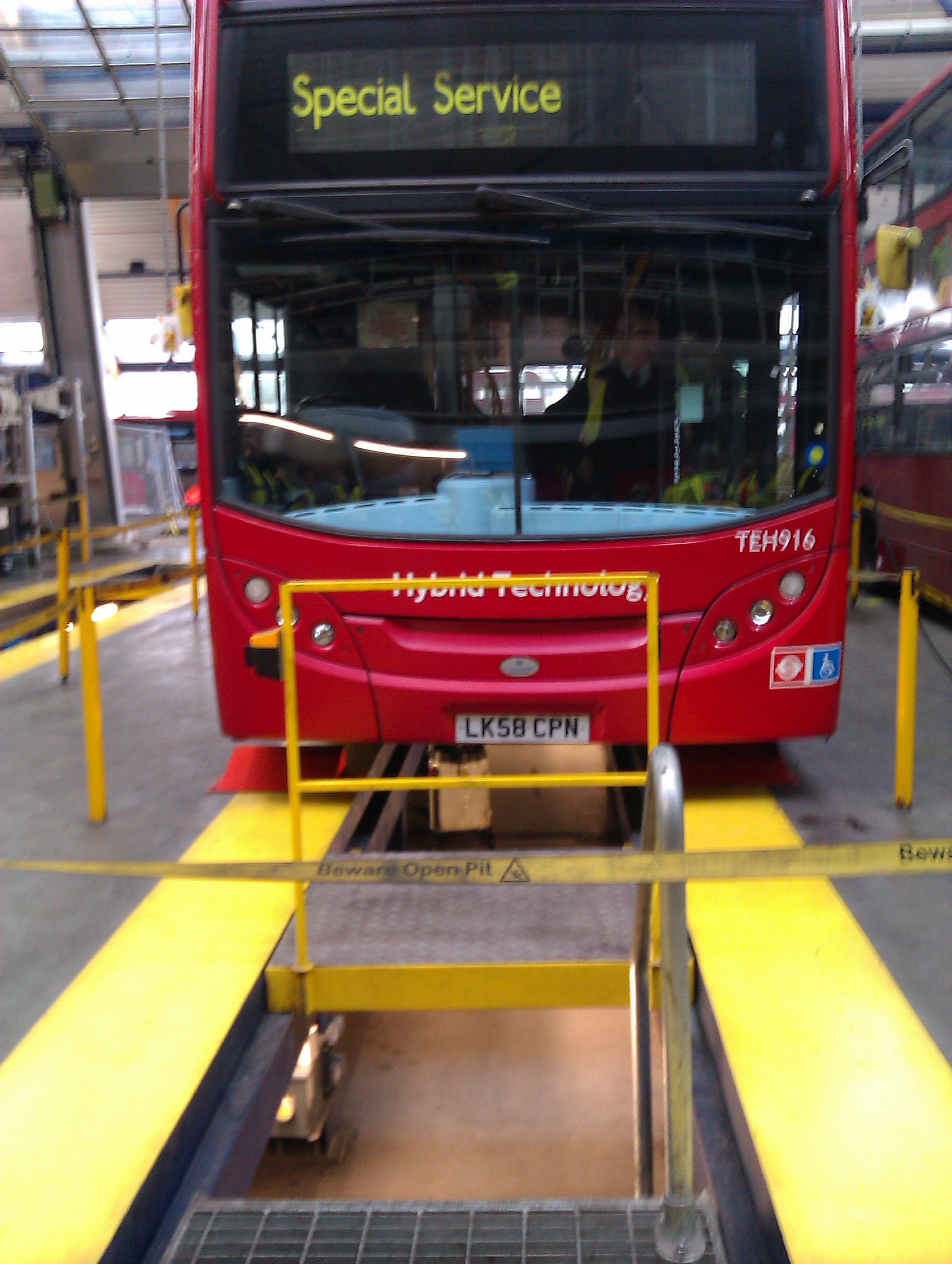 A hybrid bus ready for inspection
This is an opportunity that bus manufacturers and operators are increasingly taking up - from the high profile Greener Journeys campaign to the 56 hybrid buses taking part in the large scale London trials – but how are PTEs engaging with this agenda? For starters, PTE areas have achieved considerable success in the two Green Bus Fund bidding rounds. As a result, our areas can expect to receive in excess of £19m from the fund for over 260 buses.
A number of the winning bids were submitted by PTEs themselves, with GMPTE securing the largest number of vehicles (66) of all the bidders in the first round – all destined for use on their subsidised services. Indeed, overall Greater Manchester residents can expect to see almost 140 green buses in their midst. PTEs are not new to the green bus fray and are by no means unprepared.
Many have a wealth of experience of trialling innovative technologies, and have learnt the lessons from these, from the now defunct diesel-electric hybrid buses that formed the Quaylink service in Newcastle and Gateshead to Merseytravel's 15 years trialling alternative fuels and 10 years investigating pure electric buses.
In addition, pteg has commissioned and published a number of studies to help PTEs make the best choices when it comes to greening urban bus fleets. The most recent additions to the evidence base include a report by Atkins which named improvement in bus fleet efficiency as one of seven top-scoring carbon emission reduction measures PTEs could take and a report by TTR into bus idling and emissions. The TTR report looked at the contribution of behavioural, network/infrastructure and technical factors to emissions from idling buses and recommended the best approaches to tackling these. It followed on from another pteg commissioned study from TTR assessing the costs and benefits of different fuels and technologies with the potential to reduce pollution and carbon emissions from our urban bus fleets.
All of these reports are available to download from our website at http://www.pteg.net/Publications/Reports/Reports.htm.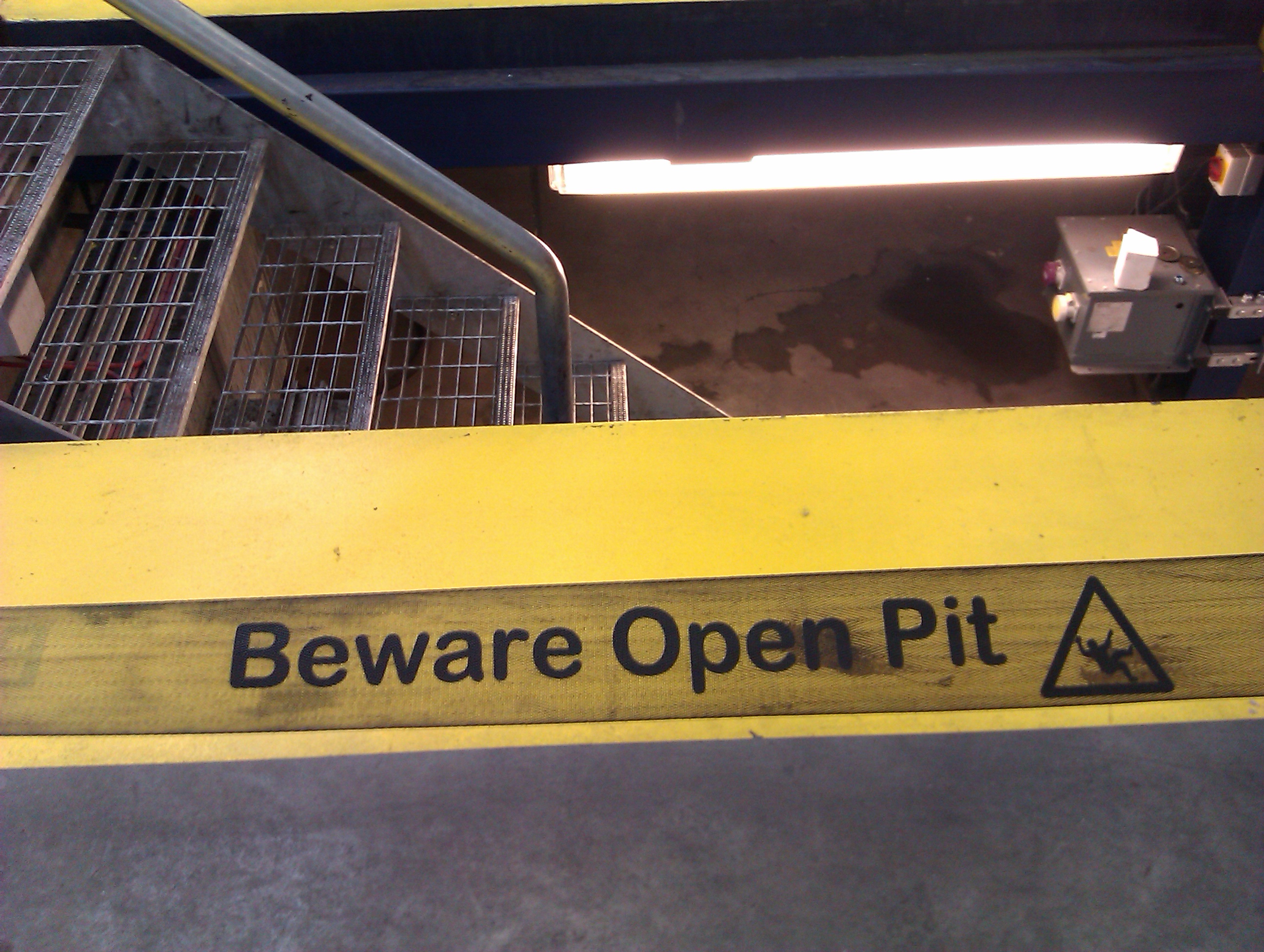 PTE staff descended into the inspection pits to take a closer look at hybrid bus technology
More informal good practice sharing between the PTEs on green buses is also underway. Just this month, associate pteg member Transport for London played host to representatives from across the PTEs and beyond who took part in a visit to West Ham bus garage to experience first-hand some of the hybrid buses on trial in the capital.  Equipped with nifty grey 'bump hats' and high vis jackets, we descended enthusiastically down the inspection pits to take a look at the technology beneath these vehicles and were very amused to be able to say that we'd stepped under a bus and lived to tell the tale! Our members were full of questions on the technical details of the vehicles as well as, crucially, the results of this extensive review of most known hybrid bus systems.
As green bus technology filters further into the mainstream, pteg is determined to continue to play a key role in its development and implementation and to banish the image of the dirty old bus for good. The future is bright, shiny and clean and we want to be part of it.
Rebecca Fuller
This article was originally published in Coach and Bus Week.