'Transit oriented development' can help meet housing demand and reduce car-based urban sprawl, says report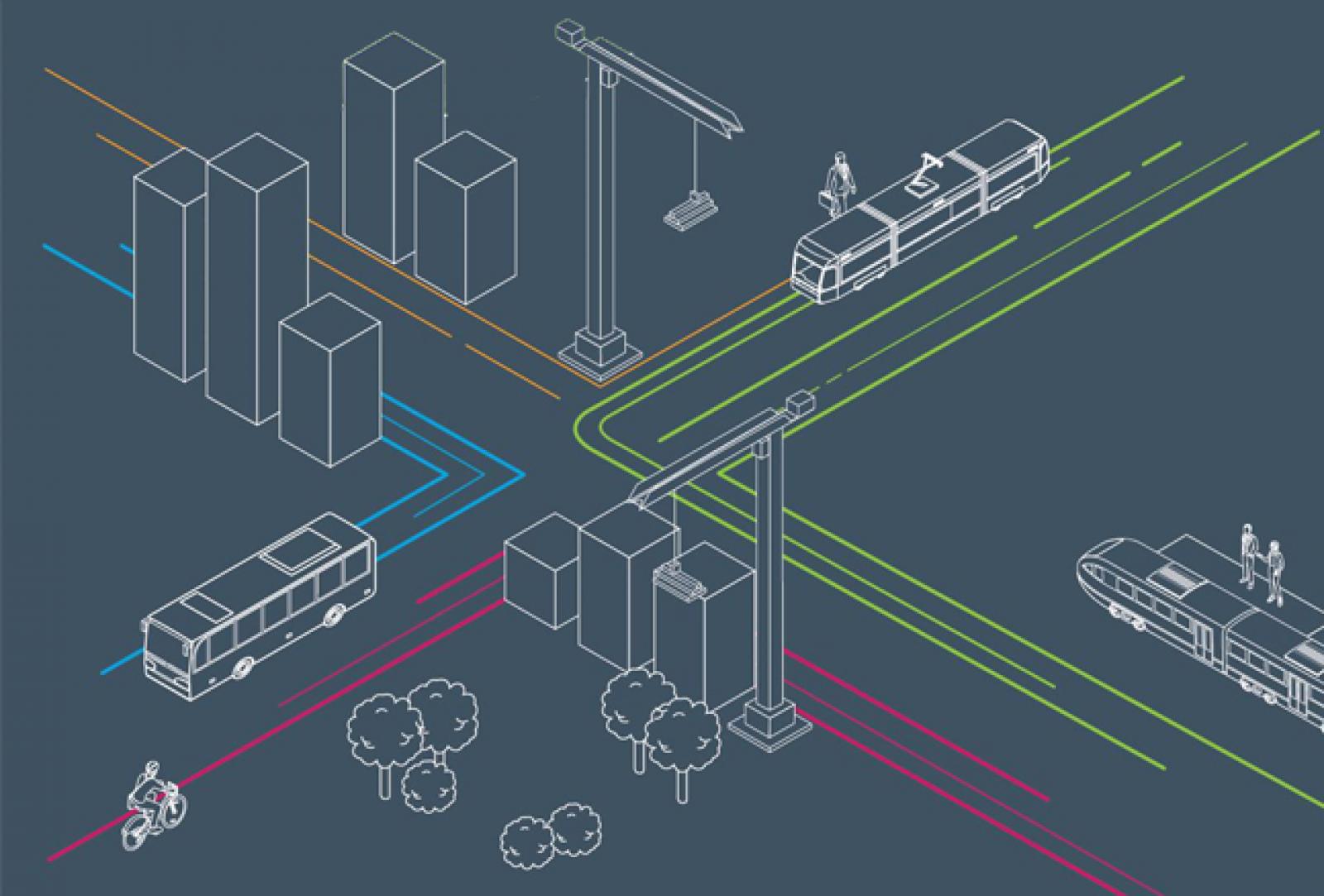 Report sets out five point plan to realise more building developments based around sustainable, public transport and active travel
Placing transport at the heart of new building developments will help the UK to meet its demand for new homes and prevent car-based urban sprawl, a report from the Urban Transport Group says today.
The report examines 'transit oriented development' - the principle of putting public transport front and centre in new residential and commercial developments, with the aim of maximising access by public transport, encouraging walking and cycling, and minimising the need to own and use private cars.
The report – The place to be: How transit oriented development can support good growth in the city regions – suggests that if the UK is to avoid car-based urban sprawl and traffic congestion, then housing must be built close to quality public transport links. However, between 2015 and 2017, over half (53%) of the planning permissions for the 220,000 new homes within twelve of England's city regions were more than 2 kilometres from a railway station, and only 20% were within 800 metres.
Transit oriented development, the report suggests, offers the potential to meet housing need without undermining the green belt or creating more traffic congestion and sprawl. This is because such schemes can be located next to (or as part of) existing stations or transport hubs; on brownfield former industrial sites (many of which are often located on rail corridors or are indeed former rail industry sites), or at suburban locations with good access to rail stations.
The report also examines other areas where transit oriented developments can deliver wide-ranging benefits, such as to local economies; air quality and carbon emissions; social inclusion, employment and skills; health; and public transport patronage (see notes to editors).
Tobyn Hughes, Managing Director of Nexus and Chair of the Urban Transport Group, said:
"Transit oriented developments are an idea whose time has truly come. This is because they have the potential to help meet the UK's housing demand and reduce car-dependency and urban sprawl, whilst contributing to a host of wider public policy goals for city regions.

"But if we are to embark on a new era of transit oriented developments, and realise the benefits they can bring, we must overcome a series of obstacles and barriers around the planning and funding of these developments."
The report explains how city region authorities can play their part in making more transit oriented developments happen, but that they require:
A national planning framework that favours transit oriented developments over car-based, low density sprawl.
A national funding framework with more options for ensuring that value uplift from new developments can be used to improve transport connectivity.
More influence over land held by agencies of national Government which would be prime sites for transit oriented developments.
More devolution of powers over stations where a city region transport authority has the ambition and capacity to take on responsibilities.
Measures to improve the planning capacity of local authorities in order to respond effectively, rapidly and imaginatively to opportunities for high quality transit oriented development.