UK's largest urban transport authorities set out vision for future of transport in the city regions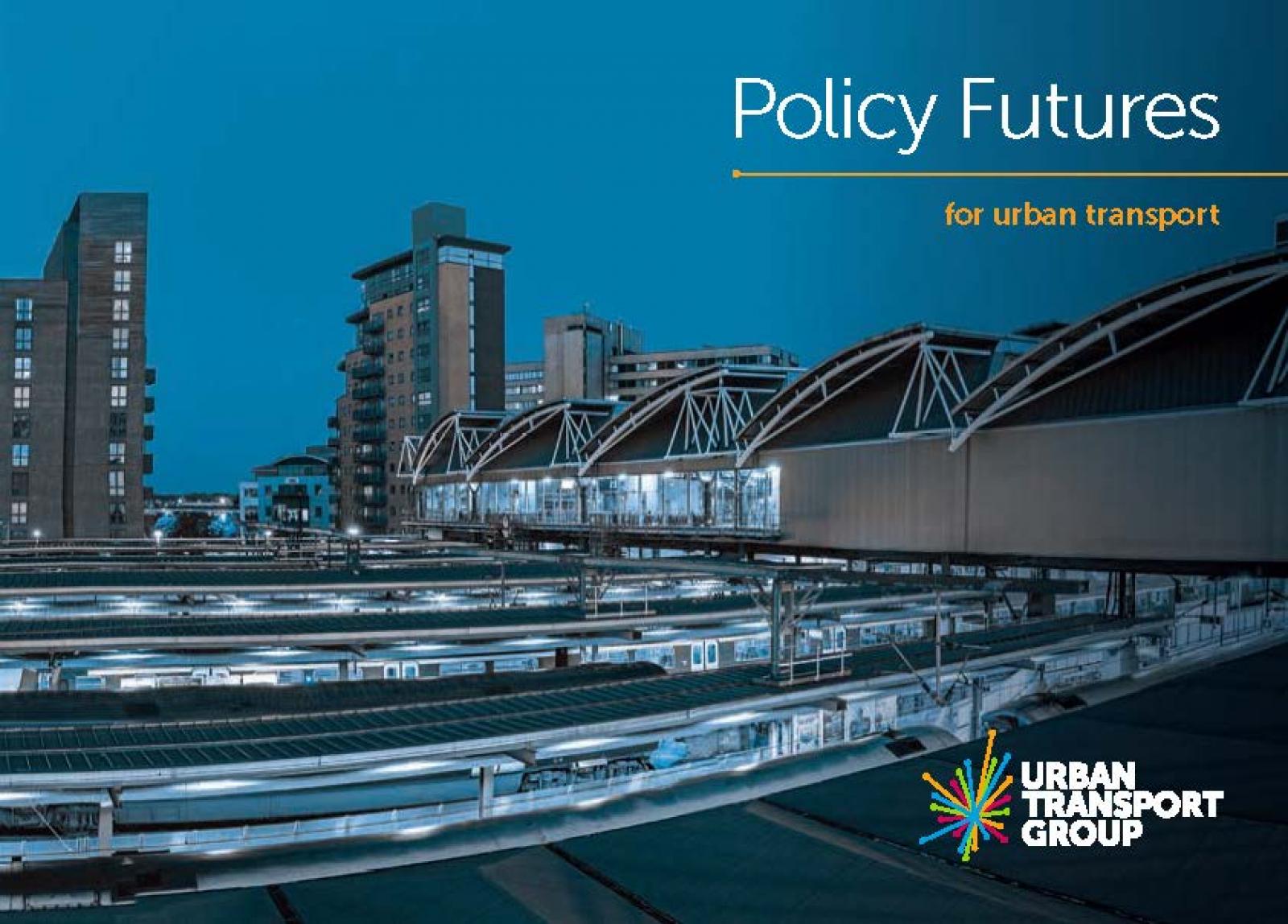 Following on from the EU referendum, the formation of a new Government and with the start of the party conference season, the Urban Transport Group has set out a vision for how UK transport policy could unfold in a way that will enable the nation's largest urban areas to deliver inclusive growth in a smart and sustainable way.
The report, 'Policy futures for urban transport', (published today and available for download below) sets out how, with more focused governance in place, the city regions are delivering major investment programmes including on public transport, highways and active travel, and smart ticketing.
The report says that with the right national policy framework further progress can be made to:
Deliver modern, efficient and fully integrated urban transport networks accessible via smart and simple ticketing systems
Break down the barriers between different sectors to ensure that the benefits that transport can bring to achieving wider policy goals - in areas like health, employment and education - are fully realised and rewarded
Dr Jon Lamonte, Chair of Urban Transport Group and CEO of Transport for Greater Manchester, said:
'From the major expansion of Manchester Metrolink to the total overhaul of the Tyne and Wear Metro and from cycle superhighways to the roll out of smart ticketing, our urban transport networks are being transformed through the significant investment programmes that we are delivering. At the same time more devolution of transport responsibilities and powers to more focussed governance in the city regions is paying off, including through better performing and more responsive local rail networks. We now want to build on these foundations - and this report shows how. It takes the detailed policy development work that the Urban Transport Group has undertaken in recent years and turns that into a route map for what an effective working relationship between Government and the city regions should look like on transport.'
'A key immediate priority is to ensure that the Bus Services Bill which is currently progressing through parliament is enacted and fully usable by Spring 2017 as promised and that it delivers on its aims of giving transport authorities powers to plan, oversee and procure local bus networks in the same way that our colleagues in London can. Given the urgent need for higher levels of investment in urban transport systems we also need to bring greater certainty to local transport funding in line with that which now applies to national road and rail. We also need to explore the scope for potential new funding streams such as the hypothecation of Vehicle Excise Duty.'
The report sets out fifteen ways in which national government and urban transport authorities can work together to give the country's largest conurbations the transport systems they need.
These include:
Enacting the Bus Services Bill in a timely way that delivers on its promises of a simpler route to the franchising of networks of bus services, new powers where services remain deregulated and open data
Keeping up the momentum on rail devolution by extending its benefits more widely and deeply
A long term investment plan for local, inter-regional and inter-city services that provides the capacity and quality needed to support local economies
An ambitious national active travel strategy that accelerates growth in the number of trips made by foot and bike whilst recognising the need for adequate funding for its devolved delivery
Breaking down the barriers between different sectors to ensure that the benefits that transport can bring to achieving wider policy goals in areas like health, education and employment are fully realised and rewarded
A more effective strategic and operational partnership between the city regions and Highways England / Network Rail to ensure that national and sub-national road and rail links are managed and developed in a more integrated way
Greater availability of smart and simple ticketing that can be used across all providers, and all modes, through a strengthening of the regulatory framework
Greater stability (and less competition funding) for local transport funding in line with the more long term approach now being taken to national road and rail infrastructure
A more ambitious national policy framework on air quality so that city regions can play their part in tackling local air quality problems
A national strategic policy on freight so that more long haul freight accesses the city regions by rail and water where possible, whilst ensuring that 'last mile' local deliveries are made by low impact, low emission modes.
The report will be up for debate and discussion when the Urban Transport Group goes on the road to the three party conferences including fringe meetings with high powered line-ups featuring Parliamentary transport frontbenchers, London's Transport Commissioner Mike Brown as well as UTG and TfGM's Jon Lamonte. 
For more contact Jonathan Bray on 0113 251 7445 / 0781 804 1485